Tucson, AZ & National Fine Art Appraiser for Insurance, Donation, Estate, Fair Market Value of Paintings, Drawings, Prints & Sculpture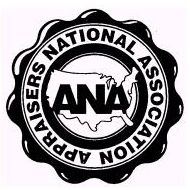 Fine Art Appraisals and Evaluations in Tucson AZ Since 1990
Wayne Kielsmeier is a Certified / Accredited Appraiser, member of Appraisers National Association.
Accredited Appraiser – Association of On Line Appraisers.
Uniform Standards of Professional
Appraisal Practice – Up to date
I am not a generalist appraiser, I specialize in the Appraisal of Fine Arts only to include
Historical, Modern & Contemporary Works of Art e.g.: Oils, Acrylics, Mixed media,
Etchings, Drypoints, Engravings, Wood block and other print media,
drawings, works on paper, watercolors, gouache, pen & ink and sculpture.
Offering Professional Appraisal Services for Insurance, Donation, Estate, Fair Market Value, and Shipping.
Walk-in and Internet courtesy evaluations of works are available to determine if an appraisal is indeed required; or if a person would merely like to know more information about what they have.
Experience
Providing Professional Appraisal services since 1990
Contact
Wayne Kielsmeier, M.A.
Covington Fine Arts Gallery, Inc
6530 E. Tanque Verde Rd Ste 140
Phone 520-298-7878
Appraisal Business Hours:
Tuesday 10-3 – Wednesday & Thursday by appointment,
Friday & Saturday 10-3. Closed Sunday & Monday
Email: covingtongallery@comcast.net
"Wayne:
Thank you for doing and excellent job on the appraisal with timely and flexible service. Doing business with you was a great experience...
Thank You!"
Tom F. - Arvada, CO